Technology for maximum deployment of delivery vehicles.
Freight transport in cities and towns is increasing. Delivery services deliver products bought online to your home or office by (electric) bike, car or bus. With intelligent sharing technology and booking software, WeGo helps these companies to make optimal use of their corporate delivery vehicle fleet.
Automated travel registration
Digital damage registration
Greater comfort for administrators and drivers
Sharing technology helps logistics companies digitise their fleets. With the WeGo platform, logistics planners can reserve transports and assign them to delivery drivers. The system can also be linked to existing route planning software. The driver automatically receives the digital keys via the app.
WeGo offers users convenience and speed by digitising administrative matters. The app makes it easy to report damage and technical defects on the road. The physical exchange of keys, lengthy clearance procedures, manual registration of the journey and paperwork in the event of damage belong to the past.
With WeGo, administrators have real-time insight into the use and availability of the vehicles with the aim of optimising the use of the fleet.
Entrepreneurs share electric delivery trucks together
Cities and municipalities are increasingly striving for clean freight transport in and around the city centre. More and more often, only zero-emission trucks and delivery vans or other small vehicles are allowed to drive there. For many shop owners and small businesses, however, switching to electric vehicles is still a hurdle, as they have to make significant investments.
To reduce costs, local entrepreneurs are increasingly sharing cars or buses. With car sharing, you, as the entrepreneur, only pay for the use. You have a vehicle at your disposal when you need it to pick up or deliver goods. The rest of the time, the car is available to other entrepreneurs.
With the WeGo software and hardware, vehicles are optimally equipped for shared use. The vehicle can be easily reserved, unlocked and locked via the app. The kilometres driven are automatically registered and billed to the user. Sharing transport is attractive for entrepreneurs in the city.
Find out how WeGo works for your organisation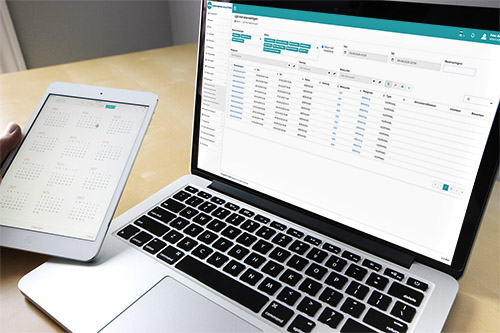 Admin tool
The WeGo Back Office gives you an overview and control of all vehicles and users. This environment houses all relevant data and interfaces to link your internal business processes.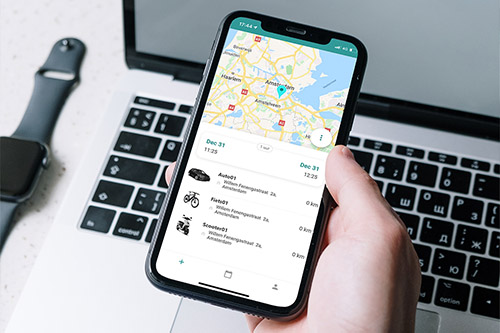 User app
With the WeGo app, users reserve their vehicles. The app generates digital keys, documents damage and reports upcoming maintenance work.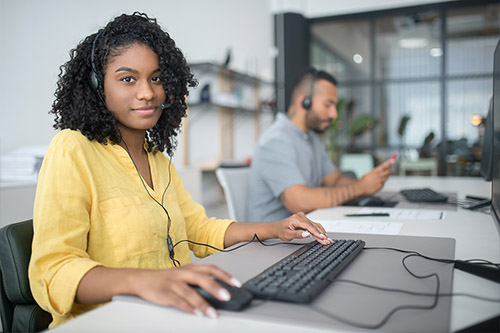 Support
We offer administrators maximum support during the introduction of the WeGo platform and are always available to answer any questions that may arise. In addition, we are happy to offer support to users on the road and at any time of day.
What makes our platform so versatile
Vehicle and make-independent
We don't provide cars or bikes, but connect vehicles to our platform - regardless of make or model. From individual vehicles to large fleets and both new and existing vehicles - you manage all vehicles in one clearly laid out platform.
Available in your own corporate identity
The platform can be customised with elements of your corporate identity, such as logo, colours and company language. This also applies to the layout of the management tool and the app, but also to the layout and content of the emails sent from the platform.
Ready to connect to your enterprise-systems
Via API links, the WeGo platform can be integrated with your ERP systems such as HR, finance, planning and authentication software. Connections to payment providers can also be realised.
Multilingual and internationally scalable
Our platform is used in several countries and is therefore ideally suited for international use. The app as well as the back office and system notifications are currently available in Dutch, English, German, French, and Polish.
WeGo is the trusted technology partner
Interested?Get in touch with us!
We are happy to advise you in detail.