Featured
This page features some of the latest users of the WeGo platform.
Royal Reesink B.V.
13 03 '23
---
Royal Reesink chooses WeGo Carsharing Solutions! The employees of Royal Reesink B.V. use pool cars to travel between the various sites, and to customers and suppliers. Niels van Schooten, Mobility Manager at Royal Reesink: "We were looking for a sustainable and efficient solution to facilitate our employees' mobility. A solution that is modern and user-friendly, and that meets our organisation's requirements. WeGo offers an excellent sharing platform for this. The onboarding went smoothly. I can now gain insight into the use of the pool cars and manage them easily." The first pool cars have been put into service in Apeldoorn, Hengelo and Duiven. The Volkswagen ID.3s have been made suitable for carsharing with the WeGo app. Employees use the app to reserve and unlock a vehicle. Each user's driven trips are automatically recorded and allocated to the correct cost center. So manually managing reservations, recording trips and issuing keys is no longer needed. This makes managing and using pool cars very easy. "Royal Reesink is a large, innovative company with several locations in the Netherlands and abroad. They have the ambition to make the business transportation of their employees more sustainable and flexible. WeGo's platform is a perfect fit for this. We are proud to work with Reesink in the field of shared mobility," said Ido Wentink, Director Business Development at WeGo.
Aardema Zorggroep
25 01 '23
---
Welcome Aardema Zorggroep as a new user of the WeGo platform for fleet management and sharing! Aardema provides professional care in people's homes and at various locations in Friesland and Groningen. Nurses and carers are often on the road to visit clients. Using WeGo's smartphone app, employees can now reserve vehicles for their services. The app's digital key is used to unlock and lock the vehicle. WeGo's system eliminates a lot of manual administration, greatly reducing operational work. Issuing and collecting car keys is now a thing of the past, and keys are no longer lost. Damage, cleaning, and maintenance reports can be entered into the app and viewed by the manager immediately. All trips and kilometers driven are also automatically recorded. This way, the manager always has an overview of all vehicles and who drove them, when. Digitizing the fleet frees up more time for providing care and other tasks.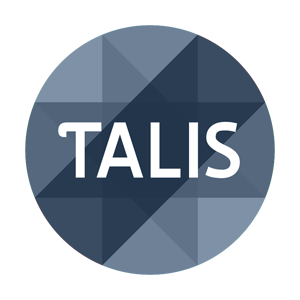 Talis
19 12 '22
---
We warmly welcome housing corporation Talis as the newest user of the WeGo booking platform for corporate carsharing! Talis rents and manages some 15,500 homes in the Nijmegen and Wijchen region and works closely with municipalities and health and welfare institutions. The 250 employees can use the motor pool for their business appointments and building visits. These Opel Corsas are located at the recently inaugurated new headquarters in Nijmegen and various district offices. Thanks to WeGo technology, Talis employees can now reserve a car themselves, simply via the app. The same goes for unlocking and locking the vehicles: issuing and collecting physical car keys is a thing of the past! Via the app, the driver can also easily report damage or maintenance to the manager. The telematics automatically registers the kilometres driven, as required by the tax authorities.
AME
3 10 '22
---
We are proud to welcome the newest user of WeGo's booking platform for the shared-use of corporate pool vehicles: the Dutch tech company Applied Micro Electronics (AME) The about 80 AME employees can now choose to use one of the 100% electric ŠKODA ENYAQ's for their business trips. With WeGo's app-based vehicle reservation system, they can easily book a company car for appointments within the Netherlands and abroad. Via the app on their smartphone, AME employees can book a pool vehicle, start and end a booking, (un)lock the vehicle, register a damage and report maintenance. Also, the keys have been digitized and every single trip is logged automatically. All this without the need for intervention or issuance by the administrator. AME is an independent developer and manufacturer of electronic products located in the top technological region of the world: Brainport Eindhoven. Passion for technology is something AME and WeGo share!
Vattenfall
9 9 '22
---
Welcome Vattenfall, as a new user of the WeGo booking platform for pool cars! At several Vattenfall sites, employees can grab a pool car for their business trips. Thanks to WeGo Carsharing Solutions' technology, those pool cars are easy to book, open and close via an app. In addition, the employee does not have to keep track of the rides himself: all administration is processed automatically. Staff can therefore use the vehicles independently and efficiently, without the intervention of an administrator. Booking a vehicle and also issuing car keys is fully digitised. At the same time, the platform provides useful reports and insights to make optimal use of the fleet. Vattenfall, one of the largest energy companies in Europe with nearly 20,000 employees, has big ambitions when it comes to sustainability. Business sharing of electric pool cars by employees, as a sustainable mobility solution, fits perfectly with this.
Lexus Den Haag (Louwman Dealer Group)
19 8 '22
---
Lexus dealer The Hague (Louwman) has equipped its replacement vehicle fleet with WeGo Carsharing Solutions' new vehicle tracking system. From now on, data such as location, mileage, fuel content and trip data are tracked and processed fully automatically. Employees can consult these easily and in real time in one clear dashboard. Physically going to the car to handle the administration is no longer necessary. This saves a lot of time and makes management much easier and more efficient. Because the vehicle tracking solution is integrated into the WeGo sharing platform, Lexus The Hague now also directly has a platform that is ready for car sharing. This makes it possible to manage an organisation's entire fleet, including track-and-trace and all pool cars, in a single platform. Well organised and convenient!
Boehringer Ingelheim
4 7 '22
---
We warmly welcome Boehringer Ingelheim as the next user of the WeGo platform for corporate carsharing! From now on, Boehringer Ingelheim employees can use electric pool cars for business appointments. A pool car is easy to reserve, open and close with the smartphone. The technology also records all trips automatically. Boehringer Ingelheim is an international biopharmaceutical company. Due to the need for flexible mobility, Boehringer Ingelheim selected WeGo's carsharing platform to fulfil this need in a smart way. Corporate shared mobility fits perfectly with Boehringer Ingelheim's innovative and sustainable character. The electric pool cars are better for the environment and are used efficiently thanks to our booking platform.
Omgevingsdienst Noordzeekanaalgebied
2 6 '22
---
Since this week, Omgevingsdienst Noordzeekanaalgebied (OD NZKG) has 18 pool cars with WeGo sharing technology. OD NZKG is the Dutch Environment Agency for the North Sea Canal Area. Inspectors can now reserve a pool car themselves and no longer have to pick up and return car keys. In addition, the trips made are automatically registered. Yesterday, the brand-new cars were festively received, after which employees were able to view and try out the vehicles. WeGo was present to explain the sharing technology and answer questions.

Het Oude Land service appartementen
18 5 '22
---
A gym, a boules court, a library, a billiard room and since this week... their own electric shared car! The residents of Het Oude Land apartment complex in 's-Gravenzande (also known as 'de Berkenflat') don't have to be bored at home. But if they want to get out, they can now do so easily and comfortably with this brand-new Renault Zoe. The shared car is a godsend for seniors who are less agile. And for those who do not drive much and do not need their own car (anymore), but still want to go into the village or to a destination further away every now and then. Great initiative, which we hope the residents will enjoy a lot!
Bergman Clinics
8 4 '22
---
Welcome Bergman Clinics! From now on, Bergman Clinics' pool cars are also connected to the WeGo platform. Employees can use the app to easily book a vehicle for an off-site appointment. In the platform, vehicles and users are managed. This results in real-time insight into usage and optimal availability of the fleet.