The best hardware and software for carsharing
Fewer cars, greater mobility.
Flexible, sustainable and profitable
Technology designed for various integrations
WeGo has developed a sharing platform and a mobile app that perfectly match the needs of the users, as well as hardware to connect the vehicle to the platform. The sharing platform and the app can be customised to suit the corporate identity of a company as well as the corporate identity of its customers.
We supply the best hardware to enable the sharing of vehicles. The hardware communicates with the vehicle, provides location data and mileage registration, and ensures that the vehicle can be securily locked and unlocked remotely.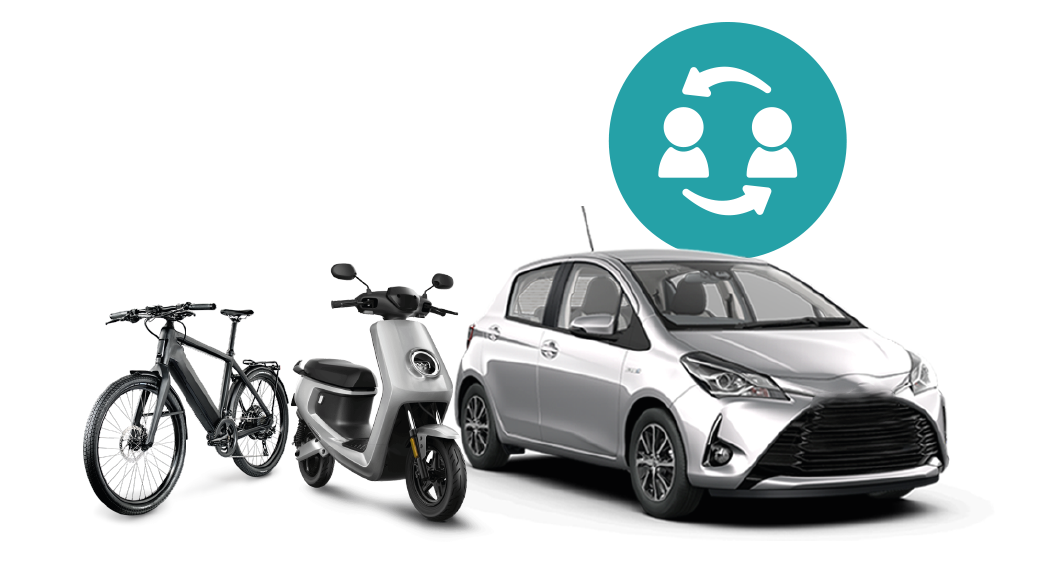 Your own app or the WeGo app
You can link your existing app to the WeGo platform via an API. The app enables users to book, lock and unlock vehicles (on the go as well). The app also functions as a digital key, so it is no longer necessary to hand over a physical key. All of our APIs are completely documented and updated through Swagger.
Integrate your own software services
The WeGo platform is designed to allow advanced technical integrations with the platform. For instance, if you are working with an organisation that handles your parking, you can link them to the WeGo platform through an API so all information becomes available in one place.
The WeGo management tool offers insight into user data and provides information about the vehicles, reservations and rides. This gives you a real-time overview of your vehicles, enabling you to optimise fleet deployment and increase efficiency. In addition, you can create a link with your own administration or accounting package through an API.